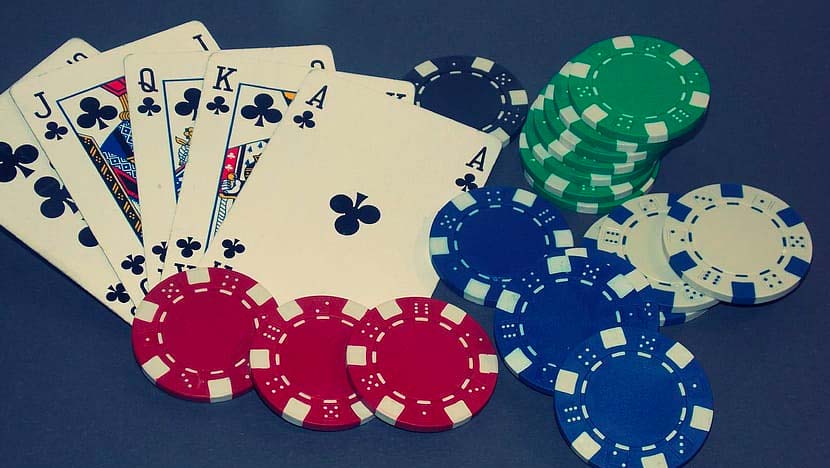 Poker is het populairste casino spel ter wereld. In Nederland wordt het tafelspel dan ook volop gespeeld in de casino's en bij de online aanbieders. De regels zijn simpel, maar om een poker professional te zijn moet je meer weten dan alleen de regels. Het psychologische spel achter de kaarten is net zo belangrijk. Een Nederlandse pokerspeler die daar heel goed in was: Marcel Lüske. Zijn bijnaam The Flying Dutchman kreeg hij nadat zijn bekendheid groeide. Verder stond hij bekend om het ondersteboven dragen van een zonnebril en het toezingen van zijn tegenstanders. Lüske was een speler waar niemand tegenin ging. Zijn zwarte band in karate hield iedereen op afstand.
Meer dan 5 miljoen gewonnen
Lüske heeft tot en met november 2001 nog professioneel gepokerd en ongeveer 5 miljoen euro gewonnen. Hij deed mee aan World Series of Poker, World Poker Tour en nog veel meer toernooien. Lüske was een vast gezicht aan de tafels en voor bijna 20 jaar niet meer weg te denken uit de poker wereld.
Het begon in de jaren 80. De gebroeders Lüske runde een illegaal gokhuis in Amsterdam en had alle tijd om heel erg goed te worden in poker. Zijn eerste goede prestatie was op een World Series of Poker evenement. Hij won meer dan 120.000 dollar. Vanaf 2001 begon niet alleen het geld, maar ook de titels binnen te komen. Dat jaar en in 2014 werd hij Europees pokerspeler van het jaar. In totaal heeft Lüske ongeveer 35 internationale professionele pokertoernooien gewonnen.
Het wonderkind van Lüske
Marcel Lüske speelt zelf misschien niet echt heel veel live poker meer, maar zijn protegé wel. Patrik Antonious is in de leer gegaan bij Lüske en heeft daardoor een interessante en indrukwekkende carrière neergezet. Hij won tot nu toe al een European Poker Tour Titel en is op jacht naar de wereldtitel. Door de opkomst van online poker gaan steeds meer spelers daarheen om hun slag te slaan. Antonious wordt gezien als een van de beste online poker spelers ter wereld. Hij won in 2009 een gigantische online poker prijs van bij 1.4 miljoen. In zijn totale loopbaan staat de winst op ongeveer 11 miljoen euro. Dat is ruim het dubbele van Lüske.
Beste pokerspeler ter wereld
Lüske is de beste pokerspeler van Nederland, maar bij de beste speler van de wereld komt hij niet in de buurt. Phil Ivey wordt bijvoorbeeld gezien als een van de beste pokerspelers aller tijden. In totaal won hij 10 World Series of Poker titels, zat aan 31 finaletafels en won meer dan 26 miljoen tijdens live toernooien. De pokerspeler was zo goed dat casino's hem niet wilden hebben. Ze beschuldigden hem van valsspelen en illegaal geld winnen. Ivey heeft ruim vijf keer zoveel verdiend met live pokertoernooien in vergelijking met Lüske.
Op nummer twee komt Philip Ferguson binnen. Hij begon met poker spelen online en heeft dit uiteindelijk naar de live poker toernooien gebracht. Hij won 6 WSOP titels en heeft een nettowaarde van 80 miljoen.